In today's digital age, small businesses are struggling to keep up with the competition. As a result, many are turning to consulting and marketing services to help them gain an edge over their rivals. Recently, I had the pleasure of meeting with two experts in the field of business consulting and social media marketing in Richmond, Indiana. In this blog post, I want to share what I learned from my conversation with them and how they can help small businesses in the area grow and succeed.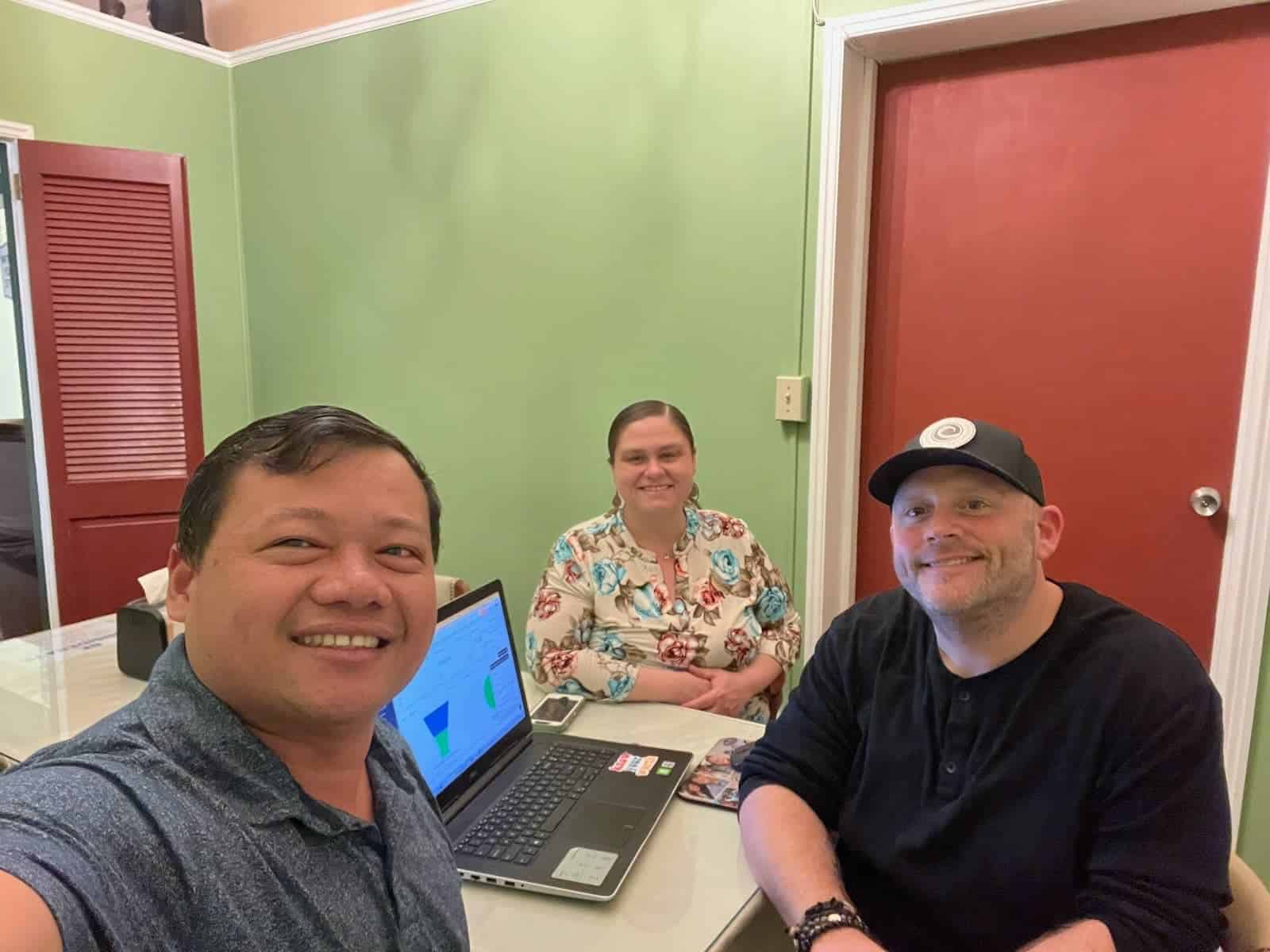 Meet Jeremy Kean, a business consultant with over 20 years of experience. Jeremy has helped numerous businesses across a range of industries to streamline their operations, increase revenue, and achieve their goals. He has an in-depth understanding of the challenges that small businesses face and can offer tailored solutions to overcome them. Whether it's improving cash flow, optimizing marketing strategies, or implementing more efficient systems, Jeremy has the expertise to help businesses reach their full potential.
Jessica Clark, from Next Level Innovations, is a social media marketer, strategist, and mobile app developer with decades of experience. She has worked with businesses of all sizes, from start-ups to established corporations, and has a proven track record of helping them to increase their online presence and drive sales. Jessica is passionate about using technology to help businesses succeed and can offer innovative solutions to help small businesses in Richmond, Indiana, to grow their customer base and boost their revenue.
During our meeting, Jeremy and Jessica discussed the challenges that small businesses face in today's digital landscape. They highlighted the importance of having a strong online presence and the need to adopt a multi-channel approach to marketing. In today's world, businesses need to be visible on social media, search engines, and other online platforms, as well as through more traditional marketing channels.
One of the biggest challenges facing small businesses is developing an effective marketing strategy that reaches the right audience. Jeremy and Jessica stressed the importance of understanding your target market and tailoring your marketing messages to resonate with them. They also emphasized the need to track and analyze marketing data to continually refine and improve marketing efforts.
Another key area of focus was the need to optimize business processes to increase efficiency and profitability. Jeremy stressed the importance of streamlining operations and reducing costs where possible. He also highlighted the need to continuously monitor and measure key performance indicators to ensure that businesses are on track to meet their goals.
Jessica highlighted the importance of mobile technology in today's world. With more and more people using their smartphones to search for products and services, it's crucial for businesses to have a mobile-friendly website and a mobile app. By optimizing for mobile, businesses can make it easier for customers to find them and make purchases, which can lead to increased sales and revenue.
We are excited to announce that next month, we will be launching our brand new podcast series. Our podcast will focus on addressing the pain points that many business owners face and providing actionable solutions to turn those challenges into opportunities for growth and success. Stay tuned for more updates on our upcoming launch!